SNHU offers more than 100 undergraduate and 40 graduate degree programs in business, education, and liberal arts. Many programs are available online; still more are offered evenings and weekends on location. All courses are taught by accomplished faculty.
Outside of class, you'll have access to all the resources you need – such as excellent career development services and an outstanding library. Wherever you want to go, we'll help you get there.
Tuition rates for SNHU's online programs are among the lowest in the nation. We also offer financial aid packages to students who qualify and tuition discounts for active-duty service members and their spouses.
Our online degree and certificate programs are designed to accommodate your busy life. With 24/7 access to the online classroom, you can complete your coursework when it's most convenient for you.
Earn your degree faster at SNHU. We offer generous credit transfer policies and multiple term starts per year, saving you time and tuition. Plus, you'll get the support you need to stay on track and reach your goal.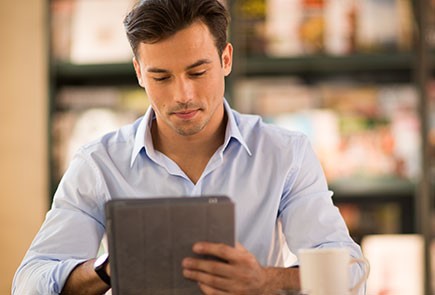 The Online Writing Center offers a variety of resources to aid in all aspects of the writing process, from simple grammatical questions to more complex writing challenges.
Take advantage of free 24/7 online tutoring from Smarthinking Tutoring Services. With more than 2,000 tutors, Smarthinking can help you develop learning strategies and succeed in your classes.
A free, full-service career development team, SNHU Career offers one-on-one career counseling, webinars, resources and weekly postings from SNHU Recruit, our employment database.
Get the support you need to succeed from a dedicated academic advisor, your central go-to person who can help with everything from course recommendations to time management.
SNHU Technology Help Desk offers 24-hour tech support, 365 days a year, via phone, online form or live chat. We can help with any technical problem, software- or hardware-related.
The Disability Resource Center strives to create inclusive and welcoming academic environments and works with students and instructors to address instruction or course design needs.
Need research material? Get full online access to the Shapiro Library's collection of books and journals, plus magazines, newspapers, white papers and e-books from leading databases.
SNHU Wellness promotes wellness and fosters a healthy lifestyle by providing wellness education, information and resources to our online community.
Order your e-books and textbooks from the SNHU Online Bookstore. We're committed to keeping costs low and providing you with the best customer experience.
Bachelor's
Master's
Associate
Certificates
Accounting
Art & Design
Business
Criminal Justice
Education
Finance
Healthcare
Information Technology
Liberal Arts
Math & Science
MBA
Nursing
Psychology
Social Sciences